Amelia Neo, co-owner and founder of ATN Prime Solutions that owns the Master Franchise of World of Feng Shui Singapore and brand name of Art of Good Living and Sourcing Paradise.
Amelia has more than 16 years of experience in practicing the art of Chinese Meta Physics. Among other Grand Masters, Amelia was also personally trained, certified and mentored by Lillian Too (world's renowned Feng Shui Grand Master and Author) on this subject matter. Her mission is to share the best of Feng Shui knowledge, including correct Feng Shui application in a practical Modern Contemporary way, where everyone can tap onto this very distinctive knowledge regardless of race, religion, culture and nationality. She is indeed bringing this knowledge of …"Ancient Wisdom to Modern Times…" and it has certainly helped and benefitted many people.
Amelia is also a Speaker/ Trainer and she conducts Talks/ Seminars and Classes on Modern Feng Shui and other relevant subjects that are of great interest by individuals and corporate companies. Her accolades include projects, events, etc., with some of the following reputed, well known organizations: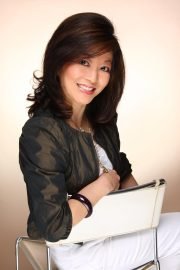 Celebrities (Private Events)
Numerous Property Developers
Apart from being very passionate about this subject on Modern Feng Shui (Chinese Meta-Physics), Amelia also excel in other areas. She had completed several professional education programs and courses in Harvard Business School in Massachusetts, USA. She had worked in US for several years and had spent more than 12 years living and running her business interests in Indonesia. Her other business interests include Sourcing for Products and Materials from Indonesia and Professional Business Advisory for those who are keen to establish a business presence in Indonesia.